Financial Stability Report First Half 2021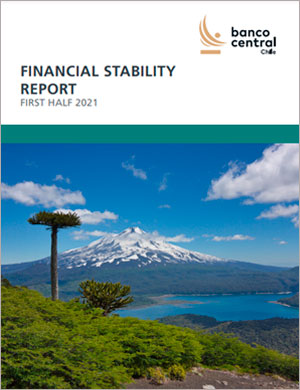 Since the last Financial Stability Report (FSR), financial conditions have remained favorable worldwide, and global economic activity shows signs of recovery, while numerous support policies are still in place in many economies. At the local level, the action of different authorities, including the Central Bank of Chile (CBC), and the prudent operation of the financial sector, made it possible to contain the risks to financial stability derived from the unusual shock generated by the Covid-19 pandemic. Thus, unlike previous crises, the cost of financing has remained low, delinquency rates are contained, and credit has continued to flow, although with a recent slowdown. In this context, economic growth showed a significant recovery after a deep retrenchment in the second quarter of 2020, allowing a sizable portion of firms, households, and banks to recover financial strength and be better prepared to withstand stress scenarios with respect to the previous FSR. However, compared to two years ago the situation remains deteriorated, since credit users —households, non-financial companies, and the government— have seen their net worth eroded. This stems from higher leverage or lower savings, especially in economic sectors whose activity has been more sensitive to mobility restrictions. Onwards, various risk factors persist due to the unusual shock caused by the pandemic and the uncertainty related to its evolution. In this sense, abrupt long-term rate adjustments in developed economies, or a deterioration in emerging economies preventing them from keeping pace with the global recovery, may affect local financing conditions. The main challenge for economies such as Chile, where the vaccination process and the economic recovery is moving forward, will be to achieve an adequate balance between policies that underpin the growth seen so far and the necessary recovery of financial margins in the medium-term.
Qué nos dice este IEF?
Las holguras acumuladas a través de los años, junto con un mercado financiero profundo y la acción de las autoridades, han sido esenciales para enfrentar la amenaza más grande a la estabilidad financiera de las últimas décadas.
La emergencia sanitaria ha sido un evento que ha excedido escenarios previos de riesgo, generando un deterioro relevante en las finanzas de hogares y empresas más vulnerables, pero sin gatillar eventos de riesgo sistémico.
En este contexto, el sistema financiero no solo ha resistido, sino que ha contribuido a sortear el impacto de esta crisis, con el apoyo de políticas fiscales, monetarias y regulatorias.
El gasto se ha concentrado en bienes durables —como televisores, muebles, autos, etc—, mientras que los servicios siguen más rezagados por las restricciones de aforo que impone la pandemia.
No obstante, este despliegue ha implicado un uso relevante de recursos, lo que ha reducido la capacidad para enfrentar eventos disruptivos en el futuro, con riesgos que están aún lejos de desaparecer.
El principal desafío para la economía chilena será lograr un adecuado balance entre políticas que apuntalen el crecimiento, apoyen a sectores más afectados y propicien la necesaria recomposición de las holguras financieras hacia el mediano plazo.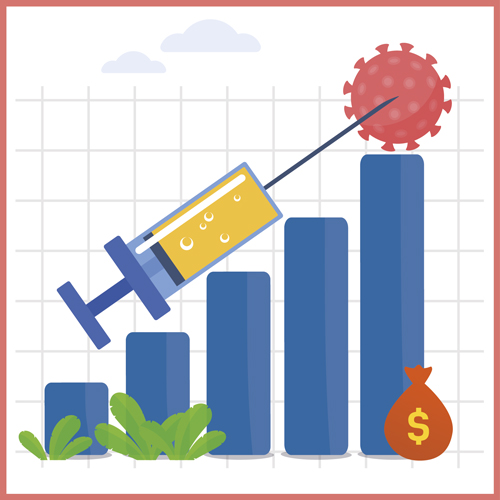 La economía, después de alcanzar su punto más bajo a mediados del año pasado, se encuentra en recuperación por acción de políticas, el proceso de vacunación y un mejor escenario económico. Las vulnerabilidades, aunque importantes, son menores que hace seis meses atrás.
Las medidas extraordinarias de política fiscal y monetaria para contener los efectos económicos de la pandemia se han mantenido en muchos países.
Estas políticas, han mejorado las perspectivas para la actividad, precios de materias primas y han contribuido a mantener favorables las condiciones financieras.
A nivel local, las medidas de apoyo para enfrentar la pandemia se han prolongado, respondiendo a la evolución de la emergencia sanitaria, adaptándose a las nuevas necesidades de financiamiento de los usuarios de crédito.
Un mejor panorama externo, los avances en vacunación y la capacidad de adaptación de distintos agentes, han contribuido a reducir los riesgos de estabilidad financiera en Chile respecto del IEF anterior (noviembre del 2020).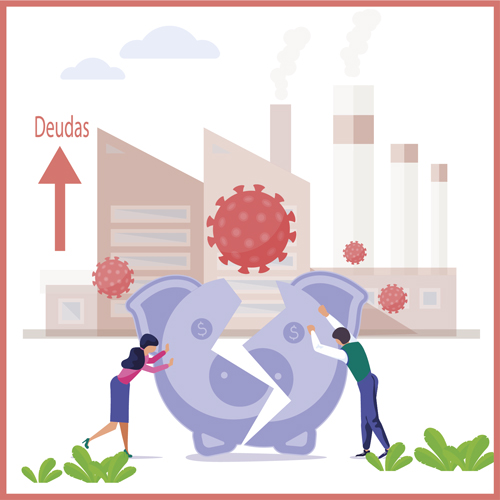 Los hogares y empresas más vulnerables han reducido su capacidad para enfrentar escenarios futuros desfavorables, aumentando su riesgo de impago.
Aun cuando los niveles de morosidad no han aumentado, algunos hogares y empresas se encuentran en una situación financiera más débil respecto del inicio de la pandemia, lo cual aumenta su riesgo y dificultaría su acceso a créditos.
Las empresas grandes mejoraron su rentabilidad y posición de liquidez, y moderaron su endeudamiento en el margen. En tanto, las firmas de menor tamaño aumentaron su apalancamiento impulsado por los créditos FOGAPE.
Con todo, un nuevo deterioro de la situación económica encontraría a algunos hogares y empresas en una situación financiera más débil respecto de su ingreso a la pandemia, lo cual aumenta su probabilidad de impago futuro y dificultaría su acceso al crédito.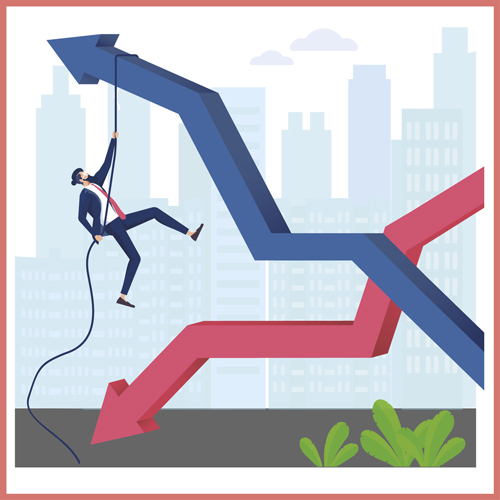 Ajustes abruptos de las condiciones financieras en algunas de las mayores economías, podrían tener efectos negativos, especialmente en países más rezagados en su recuperación económica.
Si bien las perspectivas respecto de la evolución de la pandemia en distintos países han mejorado, esto ocurre en un contexto de prolongada incertidumbre y heterogeneidad en las velocidades de recuperación económica entre países.
De producirse una reversión súbita de las tasas de política monetaria en economías avanzadas, las condiciones financieras para emergentes podrían restringirse más allá de lo previsto.
Adicionalmente, la fragilidad fiscal observada en algunas economías podría gatillar aumentos abruptos de sus premios por riesgo soberano.
Presentación del Informe de Estabilidad Financiera primer semestre 2021
Conferencia de prensa. Informe de Estabilidad Financiera primer semestre 2021
Apreciación general del Informe
Evaluaciones externas IEF