Financial Stability Report First Half 2022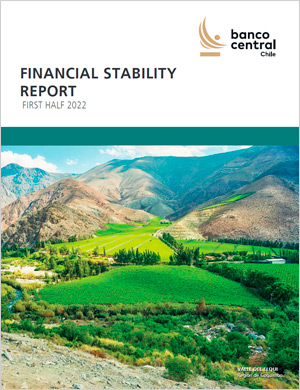 Since the previous FSR, global financial conditions have deteriorated in a context of high uncertainty. The prolongation of the Russian invasion of Ukraine, and the massive quarantines in China, have increased inflationary pressure, which has led the authorities to accelerate their monetary normalization process. All these elements have weakened the outlook for global growth. Locally, the macroeconomic imbalances accumulated during 2021, political uncertainty and the reduced financial depth of the capital market, especially in the long term, have not only limited the financing capacity of longer-term projects — including the purchase of homes— but have also reduced the economy's ability to absorb external shocks. Households and firms have continued to show good debt repayment performance. However, some groups of borrowers are more vulnerable to a worsening in financial conditions, a recent drop in real wages increases vulnerabilities among households. Banks show resilience and adequate solvency and liquidity positions. This context highlights the importance of rebuilding a stable long-term savings fund, which favors the funding of investment projects and facilitates the mitigation of external financial turmoil.
What does this IEF tell us?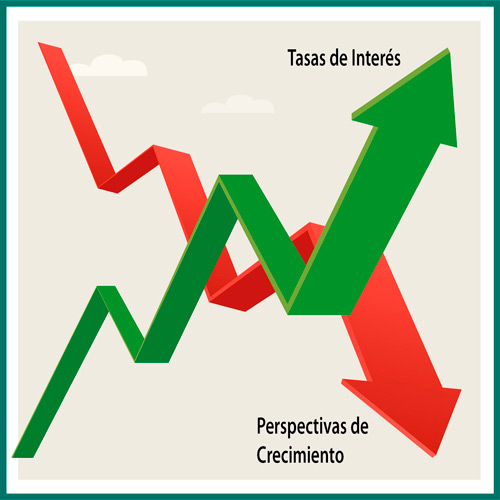 Las condiciones financieras y perspectivas de crecimiento internacionales se han deteriorado.
La prolongación de la invasión de Rusia a Ucrania y las cuarentenas masivas en China, han acentuado las presiones inflacionarias.
Esto ha llevado a las autoridades a acelerar su proceso de normalización monetaria, reduciendo las perspectivas de crecimiento mundial.
Un mercado de capitales menos profundo dificulta la obtención de créditos de largo plazo y reduce la capacidad de la economía para absorber shocks externos.
En el ámbito local, los retiros de fondos previsionales han reducido la profundidad del mercado de capitales.
Sus consecuencias han sido particularmente visibles en restricciones al crédito hipotecario y al financiamiento del sector corporativo.
Asimismo, se ha observado una mayor incertidumbre y volatilidad cambiaria y de tasas de interés de largo plazo.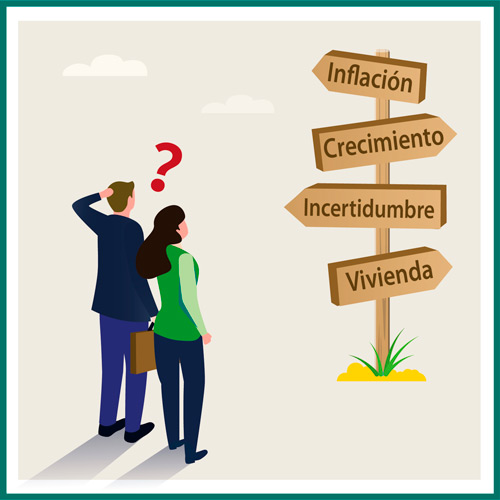 Hogares y empresas mantienen un buen comportamiento de pago. Sin embargo, algunos de ellos serían más vulnerables ante un escenario económico adverso.
La morosidad de empresas y hogares permanece en niveles bajos desde una perspectiva histórica.
Sin embargo, algunos grupos aparecen más vulnerables ante nuevos deterioros de las condiciones financieras y menores salarios reales por la mayor inflación.
Dichos grupos son aquellos que suelen financiarse a plazos más cortos, o que presentan mayor uso de créditos rotativos, como líneas y tarjetas de crédito.
Este entorno más desafiante resalta la importancia de recomponer un fondo estable de ahorros de largo plazo.
La pérdida de profundidad ya experimentada por el mercado de capitales local, junto con un entorno más desafiante, resaltan la importancia de no seguir debilitando las fuentes estables de ahorro de largo plazo.
Ello favorece el financiamiento de la vivienda, proyectos de inversión y facilita la mitigación de turbulencias financieras externas.
Informe de Estabilidad Financiera del primer semestre de 2022
Conferencia de prensa. Informe de Estabilidad Financiera del primer semestre de 2022
Apreciación general del Informe
Evaluaciones externas IEF