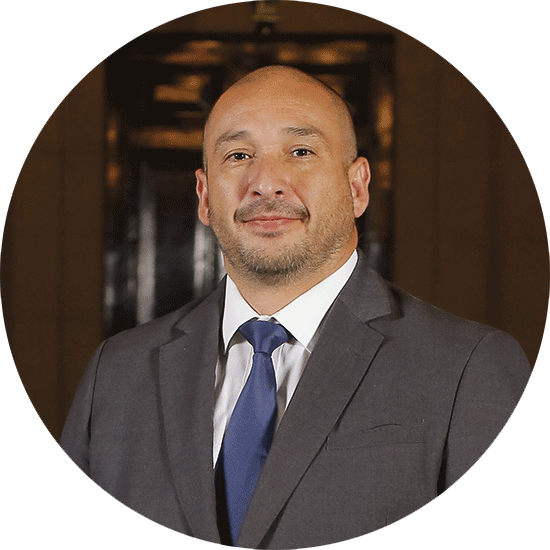 Enrique Orellana
Monetary Policy Strategy and Communication

Biography
EENRIQUE ORELLANA C. was appointed Manager of Monetary Policy Strategy and Communication of the Central Bank of Chile in September 2009.

He graduated in Business Studies with mention in Economics from the University of Santiago in 1992.

Mr. Orellana was Head of the Communications and Strategy Group of the Research Division and as such was responsible for drawing up, writing and coordinating the preparation of the Monetary Policy Report, the data presented to the Bank's Board for each Monetary Policy Meeting and the minutes of each meeting. He also developed the program of visits to the Bank's regional companies and worked on coordination within the Division.

In 2007 the Board appointed him Executive Secretary of the Governor's Cabinet, a position he maintains at the same time as being Manager, and which involves being responsible for coordinating the sessions prior to Board Meetings and the flow of information from the various Bank Divisions to the Board.

Mr. Orellana was Senior Economist in the Macroeconomic Analysis Management (2007) and Head of the Department of Current Situation Analysis of the same Management (2004), which involved coordinating and preparing some of the documents of analysis and outlook presented by the Research Division to the Board at the monthly Monetary Policy Meetings as well as coordinating and writing part of the Monetary Policy Report.

Mr. Orellana has also contributed to various publications on methodology for calculating core inflation and for measuring the effects on inflation of specific price changes. He has atended courses and seminars on macroeconomic, monetary and exchange rate matters at international institutions such as the European Central Bank, the Bank of Spain and the International Monetary Fund.